Stamina for Business Coaching and leadership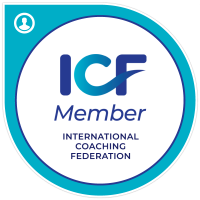 Anckar Stamina does Business Coaching in English. Business Coach is needed when there is something to think about. Business Coaching is a method accredited by International Coach Federation (ICF). Certified Business Coach® education is given at Business Coaching Institute in Finland. The method focuses on thinking, solution-orientation, and empowerment. Goals are set and the progress is followed. Sometimes Business Coaching is a part of the Talent Management program of the company and cultivates the career capital of the employees. Anckar Stamina offers Business Coach services in English. Also, services in solution-focused brief therapy are available.
Anckar Stamina sells and trains also SLII® of The Ken Blanchard Companies and does it in English, Finnish and Swedish. All the other Blanchard trainings are available, too.
SLII® focuses on the leader who learns how to diagnose and adjust his/her leadership according to the development level of the team-member in a certain skill. Situational leadership enables better leadership and results. Read more on the website of
Blanchard trainings make difference with the help of existing resources and minor changes. The Blanchard method improves leadership, atmosphere, service, and results of an organization.